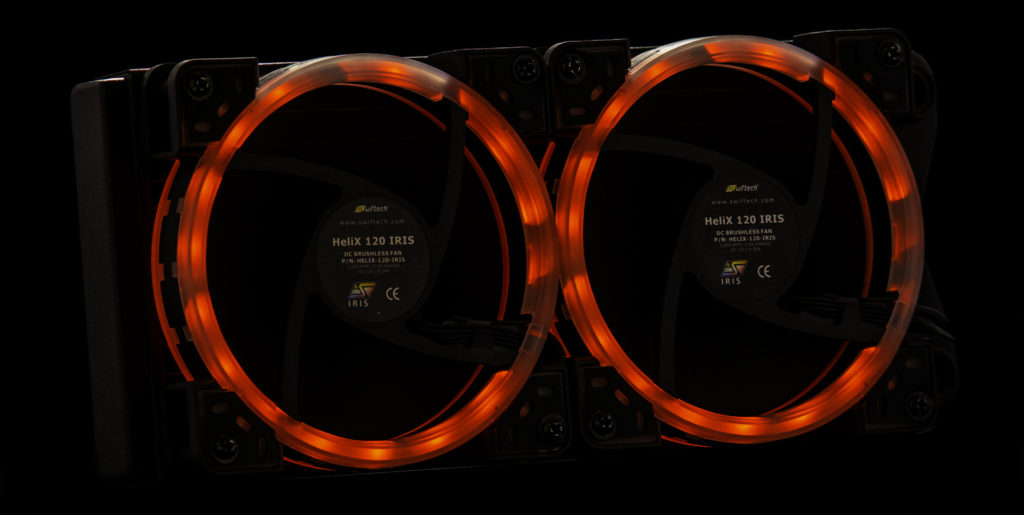 HELIX IRIS – The Helix 120 IRIS fan features the slightly better flow performance than the original Helix series (high static pressure and low noise) but now comes with PWM speed control and addressable LED lighting.View Fan Product Line
HELIX FANS – A good fan is essential in protecting your build against damage caused by heat build up in your system. Our fans are optimized for liquid cooling and feature high static pressure and low noise. We offer many different types of fans.

RESERVOIRS – Your reservoir size and liquid capacity plays an integral role that determines how much heat your cooling system can dissipate. Increasing the size of reservoir and amount of water in your system will allow for a greater distribution of your cooling capacity.